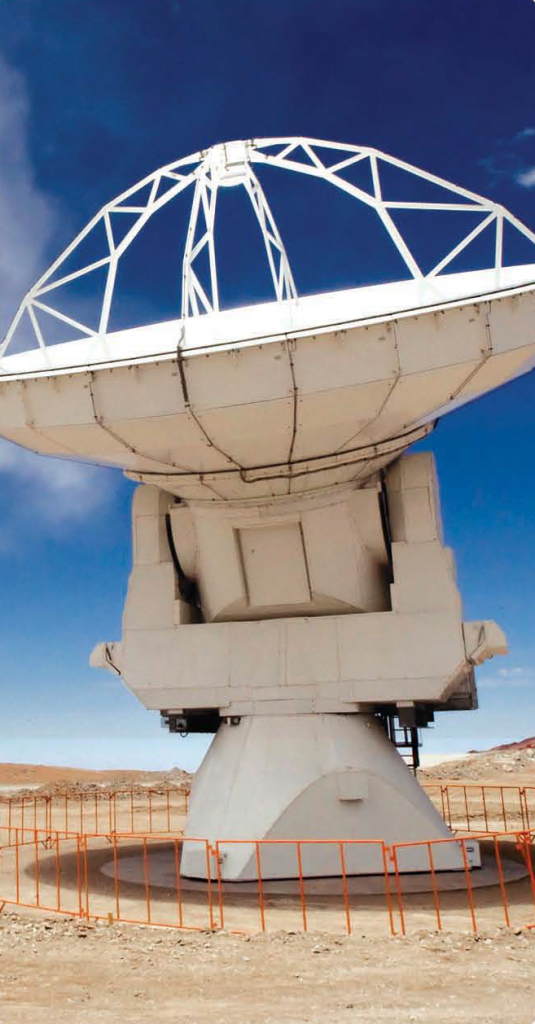 Al Shareef communication platform enables any IP application to run reliably and efficiently over satellite. Al Shareef advanced technology provides organizations with immediate global reach – making mission critical communications possible in the most challenging and diverse environments.
Communication satellites are used in fixed or mobile wireless communications to receive and transmit radio signals from an orbiting satellite to another terrestrial location. There have been such advances in bandwidth utilization and reliability of communications that satellite service now provides affordable, always-on, high-speed, quality
Benefits of Satellite
•  Global Coverage
•  Reliability
•  Security
•  Scalability
•  Fast Deployment
•  Cost Savings
Hardware
iDirect's satellite-based IP communications technology enables constant connectivity for voice, video and data applications in diverse and challenging environments.
Hubs & Line Cards
iDirect satellite hubs allows broadband service over satellite that matches the quality and performance of broadband terrestrial networks. The modular design and flexibility allow customers to operate a shared bandwidth platform spanning multiple satellites, multiple bands, multiple transponders while supporting multiple topologies simultaneously including mesh, star, SCPC and hybrid networks.
Satellite Routers.
iDirect offers a full line of compact satellite routers that integrate a satellite modem and IP router with TCP optimization over satellite, QoS prioritization and compression in an easily deployed, reliable one-box design. The portfolio includes: Evolution X1 Satellite Router, Evolution® X3, Evolution® X5, X7 Satellite Router,Evolution® 8000 Series and iNFINITI® Series.
Satellite Network's iDirect broadband application is renowned as one of the most dependable and well-organized bandwidth solutions accessible in the market. Network created on iDirect platform are both adjustable as well as measurable to fulfill the challenging requirements of our customers. Bandwidth effectiveness on the iDirect channel is refined at satellite and IP communication level. Greater bandwidth productivity reduces the operating cost. As for performance improvements, the iDirect system reduces the effect of live transmission over satellite.
We provide highly integrated solution, dedicated bandwidth, bi-directional QoS and TCP acceleration to everyone. The service that we provide is significant in terms of efficiency and functionality. Over a period of time, we have elevated the bar yet again. We design, develop and deliver satellite-based broadband access solutions to leading organizations that includes Government & Military, Oil & Gas Industry, Maritime, Internet Providers, etc.
Satellite Network offers prompt universal reach, allowing complete integration across terrestrial with satellite networks. This solutionsupports IP applications from broadband Internet access to VoIP, videoconferencing, running media and data backup.
Broadband Anywhere
The first iDirect VSAT Satellite Network has brought to the market was a revolution: a highly integrated solution, with true dedicated bandwidth, bi-directional QoS and TCP acceleration all inside a small satellite router. It was a quantum leap forward from legacy systems in terms of efficiency and functionality. After a decade of innovation, we have raised the bar yet again.
Satellite Network iDirect Broadband solution provides immediate global reach, enabling full integration across terrestrial and satellite networks and platforms. The solution supports critical IP applications from broadband Internet access to VoIP, video conferencing, streaming media and data backup.
The advantages of business class satellite connectivity touch every business aspect: higher efficiency and productivity, lower OpEx, increased dependability and customer satisfaction. iDirect Broadband has been designed to power your business transactions worldwide, assuring continuity despite network failures or keeping mobile workforce connected in the very remote areas.
Important Benefits
The benefits of business standard satellite connectivity touch every business aspect such as:
Increases efficiency &productivity
Reduces OpEx
Improves reliability globally
Provides customer satisfaction
iDirect Broadband that offers continuous connectivity in the remote locations has been deliberated to positively influence your business transactions globally.
Key features of Satellite Network's iDirect Broadband services are:
Worldwide accessibility
Infinite traffic with organized service
Redundant Tier 1 connectivity to internet
Layer 7 Firewall
VPN 24/7 NOC Technical Support
Great power C and Ku-Band satellite coverage
Bandwidth controlling and optimization