In the present climate, cost-cutting is causing businesses to consider sustainability much more seriously and look closely at the way assets will be performing in five or ten years' time. At Al Shareef, our company-wide commitment is focused on four fronts:
Solutions
The solutions we offer include technologies that deliver real benefits within a sustainable environment, such as Unified Communications, video conferencing and Smart Hub systems.These and others facilitate meetings and real-time communication without the need for travel, wasted time, travel costs and delays.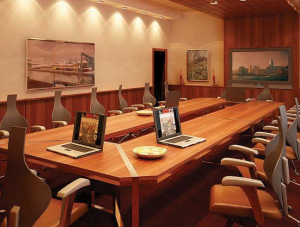 Products
Though these are all energy saving technologies, our aim is to carefully select, monitor and test new technology like LED illumination and OLED screens, components and competitive brands for their green characteristics – including low power consumption, lowest lifetime ownership costs and recyclability.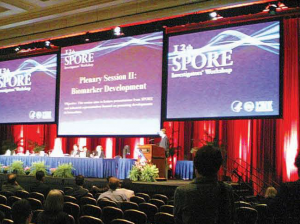 Video Conferencing Installations & Equipment
Video conferencing is now an essential tool for many businesses and key organizations, including education, government bodies, the emergency services and the health sector. As one of the Saudi's most experienced video conferencing specialists, we provide user-friendly solutions at every budget level, from personal desktop video conferencing units, to fully install large screen video conferencing systems.
New HD videoconferencing and telepresence suites
With the market's only complete full HD video product portfolio, Al-Shareef Telecom delivers on the promise of video communications by providing a telepresence experience that is lifelike, effective, reliable and affordable.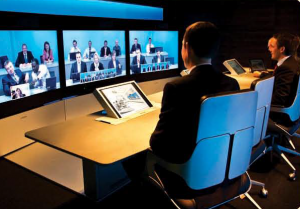 IP Advertising & Digital Signage
IP Advertisement & Digital Signage Systems
are a comprised of innovative digital signage hardware and intuitive web-based digital signage software that allows you to effectively communicate your message in any place, at any time. Whatever your industry Digital signage is used for many different purposes and there is no definitive list. However, below are some of the most common applications of digital signage:
Public information
News, weather and local information such as fire exits and traveler information. Providing useful information will often make certain someone is around to view other information.
Internal information
Corporate messages, health & safety, news, etc. Briefing the public on inner workings will often breed trust and confidence in a product or service.
Advertising
Location specific advertising can make the public aware or even desire a product or service. Location non-specific advertising can catch the public eye at opportune moments in their transit.
Brand building
Point-of-purchase digital signage will promote and strengthen public reaction to your brand identity.

Point-of-purchase digital signage will promote and strengthen public reaction to your brand identity.With today's developments in professional displays technology, there's no excuse for a poor screen image – as long as you're using a screen that's up to the job. Teamed with the right display, the right choice of screen will give you the image quality you need, cope with the ambient light, reflect the aesthetic style of the room – and deliver long term value for money.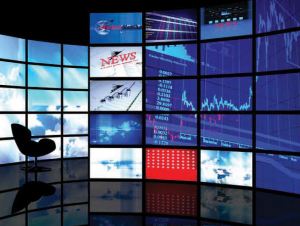 Our world-beating range offers more choice than any other, from portable folding screens to a huge selection of professional screens for permanent installation. We also design and manufacture custom-built screens for installation.We'll be delighted to help you make the right choice, whatever your requirements. We guarantee to provide the screen that meets your needs and your budget exactly.
•  Multi technology
•  Enlarge (Zoom) Display Mode
•  Full-Array LED Backlight
•  Remote Control
Professional Audio & Public Address
The key objective for any installed sound system is clarity
In venues and applications where audibility alone was once acceptable, the new breed of audio products is delivering true clarity in sound reproduction.
Unlike pure audio suppliers, our experienced technical team has the expertise to recommend and configure total room or venue solutions, blending state-of-the-art audio technology with projection and display systems, video walls, LED displays and interactive audio visual applications. Whatever the scale of your requirements, we'll be pleased to advice on all aspects of audio technology, including:
•  Loudspeakers
•  Ceiling mount speaker
•  Outdoor Horns
•  Column Speakers
•  Special Speakers
•  Mixing Amplifier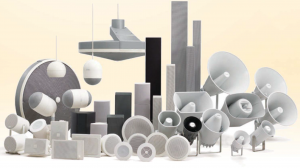 Al-Shareef provides interactive whiteboards, screens and overlays from the world's bestselling manufacturers of interactive products. Interactive whiteboards combines the simplicity of a whiteboard with the power of a computer. With the touch of a finger, presenters can interact with computer generated images using their fingertip as the mouse. The whiteboard user can annotate over images displayed on the board – and save their notes to a single file for easy distribution.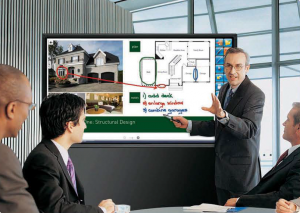 Group interaction can be achieved through the use of wireless hand held Finger-driven Technology Multi-touch Hand Gestures Interactive Group Work Quick Access to Current Functions interactive pads, allowing delegates to take control of the interactive whiteboard.
•  Finger-driven Technology
•  Multi-touch Hand Gestures
•  Interactive Group Work
•  Quick Access to Current Functions