Al shareef group Offering Solar Power Installations Across Kingdom Saudi Arabia (Jeddah – Dammam-Riyadh)
Al shareef group PROUD TO OFFER THE HIGHEST QUALITY SOLAR PRODUCTS AND INSTALLATIONS IN Jeddah and whole KSA
Al shareef Group works with leaders in solar technology and the energy sector to bring you the most state-of-the-art energy products on the market. The following are some of the energy companies we work with:
Q.ANTUM solar panels combine the best features of all known cell technologies to achieve high performance levels at low cost of electricity (LCOE). This advanced technology ensures Q CELLS solar modules achieve maximum luminous efficiency under real, day to day conditions, and even under cloudy.


Solar energy systems include PV panels and inverters. Traditional string inverters have a number of significant drawbacks. SolarEdge DC optimized inverters overcome these traditional concerns to offer more energy, better maintenance, and enhanced safety.

Kingspan Group manufactures a range of sustainable products for the construction industry, including insulated panels, Rooftop Solar PV, steel frame off-site solutions and hot water systems.

Bluesun Solar Group is an international high-tech and growing group company, specializing in R&D, which manufactures solar cells, modules, and PV power generation systems. Bluesun solar, as a secondary group of Bluesun Group, aiming at becoming "The expert of solar power generation", concentrating on cells, modules and solar power generation engineering, and having formed a relatively complete middle-stream and down-stream solar power industrial chain.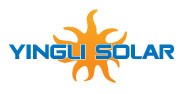 Yingli Solar (NYSE: YGE) makes solar power possible for communities everywhere by using our global manufacturing and logistics expertise to address unique local energy challenges. As one of the world's largest solar panel manufacturers, our teams of local experts are empowering communities around the world to go solar.

Brightening lives across the world, Tata Power Solar is India's largest integrated solar company. We are in the business of providing smiles to millions through our innovative range of solar products that makes life better.