On Grid Solar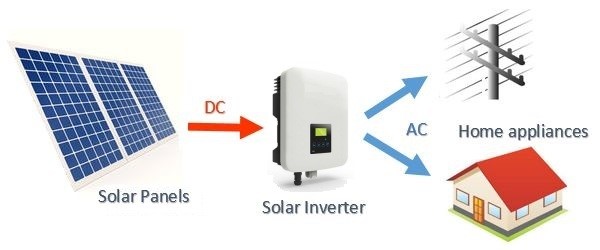 On grid solar applications connect to the utility grid for a highly cost-effective solution that keeps you powered at all times. Solar panels can be installed in a variety of locations, including rooftops, unused land, parking lots or canopies. On grid solar is a smart investment that results in a direct reduction in your electricity bill.
Off Grid Solar

Off grid solar energy applications are ideal for rural or remote areas with no connection to the power grid. As a standalone system, it draws exclusively on the sun for power, but can be backed up with a storage battery. Off grid solar gives you reliable, maintenance-free power at a much lower cost than diesel.
Hybrid Solar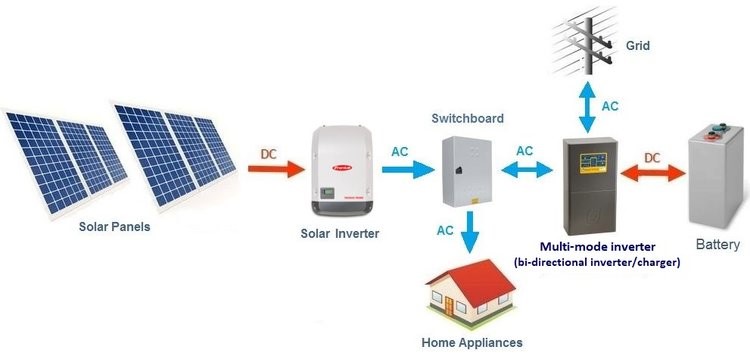 Hybrid solar applications are an excellent choice for businesses who are not close to a power grid and have a high, continuous energy load. Hybrid systems utilize the power of solar with a second energy source, such as diesel or wind. With hybrid solar, you get the benefits of both solar and diesel at a lower monthly cost.
Solar Power Security Camera Systems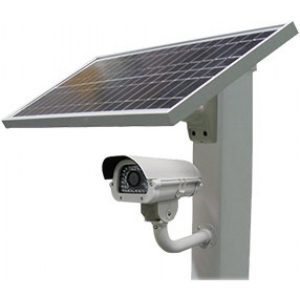 Solar Camera Systems are the industry's finest, next generation remote monitoring and video surveillance solutions. These "Green Power" or Solar Powered units provide cost free, environmentally friendly energy production to sustain year round, and continuous operation
Solar LED Lights
Solar LED Lights are perfect for all kinds of applications including traffic, parking, walkways, remote entry, parks, agriculture or otherwise.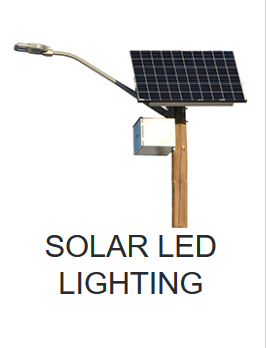 Mobile Surveillance Trailers  
series Surveillance Trailers are industry leading solutions offering rapid, mobile deployment of highly advanced safety, security and surveillance systems. Modular Mobile Surveillance Trailers include countless options for mechanical design, power sources, sensory devices as well as of course security cameras, recording, software to communication options. Modular Mobile Surveillance develops versions which are suitable for use in all markets such as Military, Law Enforcement, Transit Agencies, Construction Companies, Security Services, Oil or Power Industries to other private entities.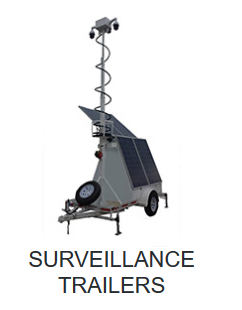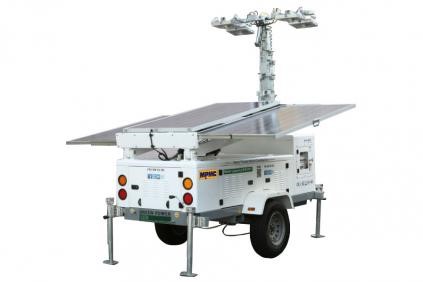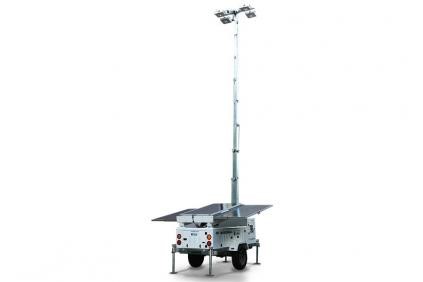 The solar lighting towers take the advantages of solar renewable energy and LED light systems. Ideal for construction sites, security and any other applications where on-demand lighting is desired. This system provides cost-effective bright white LED lighting without all disadvantages inherent to diesel lighting systems high operating cost as well as carbon.
Features:
Energy conservation and Environment protection
Clean, no pollution
LED lighting system
Fashionable design, European style
Low noise level
Strong construction, can be widely used in many places
Powerful design can load a variety of electric equipment
Safety and reliable low-voltage operation system
Mast 360°rotation and lights 90°adjustment
Free solar analysis & estimate
Reduce Your Electric Bill with a Solar Energy Installation by Al shareef Group Renewable Energy
Our company is dedicated to providing the highest quality solar products and the best customer service in the industry today. We offer reliable, state-of-the-art energy products that decrease your dependence on the main energy grid, lowering your electric bill while reducing your carbon footprint. Contact us today for a free estimate.