Al-Shareef provides The IP Video Intercom System that increases the performance of video intercoms.
A complete system that is easy to install and versatile for every need. Ideal for newly-created systems or can be integrated into existing LAN systems.
The System offers advantages to every possible application scenario: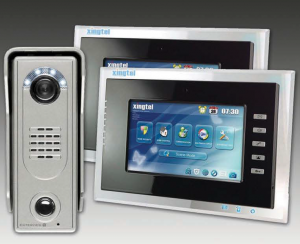 residential, corporate, commercial, logistical and institutional. It is able to serve an unlimited number of users, with simultaneous conversations without being limited to specific distances. Just one main distributor (dedicated or supported by the existing LAN networks) to which video intercom, intruder alarm, video surveillance, Home automation and access control systems are connected by an RJ45 plug A system that is also open to the world of the Internet, allowing for remote connection and diagnostics and other web services.